Boswellia, also called Indian Frankincense, is a herbal product extracted from the Boswellia Serrata tree. Usually available in resin, pill or cream form, it is widely administered to treat chronic inflammatory diseases such as Osteoarthritis (OA), Rheumatoid Arthritis (RA), Asthma, Diabetes, Ulcerative Colitis, sore throat, painful menstruation and Inflammatory Bowel Disease (IBD). Research has suggested that it is also very effective in treating certain cancers, namely leukaemia and breast cancer. (1)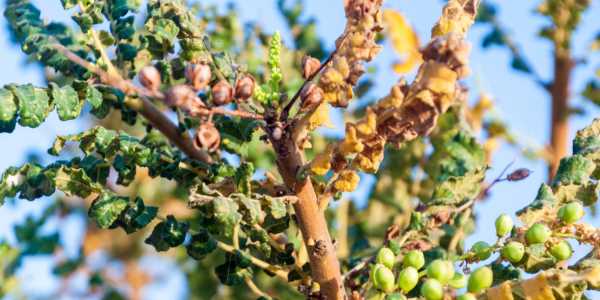 Widespread usage
Being anti-inflammatory, it works as an excellent painkiller and helps to prevent the loss of cartilage. It is consumed orally for brain injury, OA, RA, IBD, joint aches, swelling of the fluid-filled pads of joints, swelling of tendons (tendonitis) and abdominal pain. It is also very effective as a stimulant to increase the flow of urine and regulating menstrual flow.
In cream form, too, Boswellia has several uses. It is applied to the skin for toning, decreasing wrinkles and reducing damage caused by radiation for cancer treatment. Boswellia resin oil and extracts find usage in the manufacturing of soaps, cosmetics, food and beverages. (2)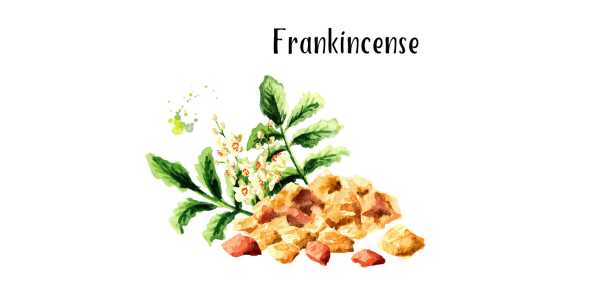 Side effects
Although it is a natural extract, consumption of Boswellia can sometimes still cause side effects (3).
In rare cases, patients who administered this drug orally complained of stomach pain, nausea, diarrhoea, heartburn, itching, headache and general weakness.
In its usage as a skin ointment, it has caused rashes in rare cases.
It can sometimes accelerate menstrual flow (emmenagogue)

Precautions 
As is the case with any drug, it is best to maintain precautionary measures before administering the medicine. (2, 4)
Although there is no real evidence, it may lead to miscarriage, so it is best to avoid this drug during pregnancy. It is also prudent to refrain from using this drug if one is breastfeeding.
Doctors generally avoid recommending Boswelllia to patients who suffer from auto-immune diseases like multiple sclerosis (MS), systemic lupus erythematosus (SLE) and rheumatoid arthritis (RA). The extract can sometimes worsen the symptoms of such diseases.
Boswellia may interact with other medications like non-steroidal anti-inflammatory (NSAID) drugs like Ibuprofen. It may also react with drugs that are substrates of P-Glycoprotein (P-Gp). If you suffer from gastritis or gastroesophageal reflux disease (GRD), you may not be able to consume this natural herb.
If you are on blood thinners, it is best to consult your doctor before starting on a course of Boswellia.
Patients should refrain from consuming this drug if they are allergic to Boswellia or any of its ingredients.
Ensure you inform your doctor about all the other medications you are on before commencing any course of this drug.
Shubham Pharmachem: Enjoying an exponential growth
This Mumbai-headquartered company has been a significant player in the pharmaceutical industry for almost three decades now. Its rich portfolio of products, namely Active Pharmaceutical Ingredients (API), herbal extracts, nutraceutical ingredients and cosmetic ingredients, have made their mark not only in India but in more than 500 countries globally. Continued diversification, in-depth research, and expansion of business interests have been the prime contributors to this organisation's exponential growth, to the tune of a 400% increase in turnover over a decade. The broad spectrum of products manufactured and marketed by this veteran player in the industry have been appreciated for their competitive pricing, accurate composition, long shelf life, high efficacy and purity.
Disclaimer:
Shubham Pharmachem's blog posts have been written with the information gathered from approved medical journals and websites online. Our research and technical teams strive to provide relevant information through such articles. We strongly advise readers to not consume or administer any medication without prior consultation with their doctor.
References:
How Boswellia works.[online]
Available at: https://www.healthline.com/health/boswellia
What other names is Boswellia known by? [online]
Available at: https://www.rxlist.com/boswellia/supplements.htm
Indian Frankincense. [online]
Available at: https://www.webmd.com/vitamins/ai/ingredientmono-63/indian-frankincense
The health benefits of Boswellia.[online]
Available at: https://www.verywellhealth.com/the-health-benefits-of-boswellia-89549