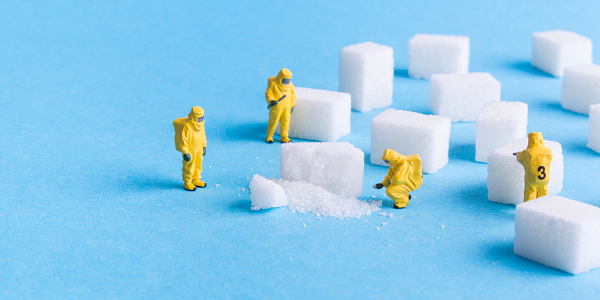 Imeglimin is an oral anti-diabetic medicine that helps regulate an individual's diabetes. It also inhibits the hepatic genesis of glucose and restores normal insulin secretion. Type 2 diabetes, also known as Diabetes Mellitus, is a condition that affects over 380 million people worldwide. It is anticipated to climb to an alarming 590 million or more by 2035. Various organisations are researching extensively to meet the global emergency posed by diabetes.
Administration of Imeglimin
Imeglimin is beneficial primarily for the treatment of type 2 diabetes. It influences the three primary pathopsychological components of type 2 diabetes:
Impaired glucose absorption by muscle tissue, insulin sensitivity, and glucose tolerance.
Liver glucogenesis in excess.
Enhanced apoptosis of beta cells.
Dosage 
For Imeglimin to be effective, it must be used orally in dosages of 1,000 mg orally twice daily. It is a significant breakthrough in the treatment of Diabetes Mellitus. Consult a doctor to know the optimal dosage required to treat the condition.
Benefits
Imeglimin is the first agent of its kind in the class of oral medicines used to treat type 2 diabetes. Trials and research are currently underway, and pivotal Phase III trials have recently been completed, providing evidence that Imeglimin administration reduces glucose sufficiently via a dual mechanism of action:
Increased glucose-stimulated insulin secretion (GSIS) and the preservation of beta cells – Multiple preclinical studies have demonstrated that Imeglimin significantly enhances the activity of pancreatic beta cells by catalysing insulin release.
Increased insulin secretion and observation of elevated glucose levels in the liver and skeletal muscles – Imeglimin is seen to address the mitochondrion malfunction that is the fundamental cellular abnormality in type 2 diabetes Mellitus.
Enhancement of Islet Beta Cell Mass – Imeglimin has long-term advantages for preventing the loss of functional beta cell mass in type 2 diabetes.
Imeglimin is reported to improve insulin sensitivity in vivo and increase insulin secretion.
Imeglimin's mechanism of action is dual. It has a direct impact on islet cells to increase glucose-stimulated insulin secretion (GSIS), as well as an increased insulin action in the liver and skeletal muscle.
Imeglimin controls mitochondrial activity, lowers reactive oxygen species, and protects cells from dying due to damaging effects such as cytokines or hyperglycaemia. Consequently, the potential for organ preservation may be expanded to other tissues harmed by diabetes.
Imeglimin may someday join the arsenal of existing anti-diabetic medicines as an alternative or additional treatment for any of the progressing phases of Type 2 Diabetes Mellitus if its favourable benefits continue to be the subject of intensive and consistent investigation.
Shubham Pharmachem: Committed to Healthcare
Shubham Pharmachem is a merchant export and distribution organisation with core competencies in active pharmaceutical ingredients (API), herbal extracts, nutraceutical ingredients and nutricosmetic ingredients, research-based formulations, and its services to other pharmaceutical companies since the 1990s. The company caters to over 70 countries and is committed to providing innovative solutions. High professional standards, diversification, and expansion of businesses have propelled the group turnover by 400% within ten years.
Committed to the highest standards of healthcare, Shubham Pharmachem has earned the trust of its national and global clientele through its strong company values of ethics, reliability and responsibility.
For enquiry on other products, visit www.shubham.co.in
Disclaimer:
Shubham Pharmachem's blog posts have been written with the information gathered from approved medical journals and websites online. Our research and technical teams strive to provide relevant information through such articles. We strongly advise readers not to consume or administer medication without prior consultation with their doctor.
References: