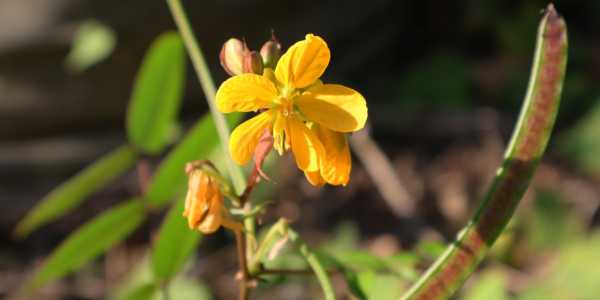 Belonging to the genus Cassia, the Cassia occidentalis or Coffee Senna is a herb with medicinal properties. In Hindi, it is commonly referred to as Kasundi. (2) It is a perennial plant that grows in tropical and temperate climates. Extracts of the Cassia herb have purgative, cathartic and antibiotic properties.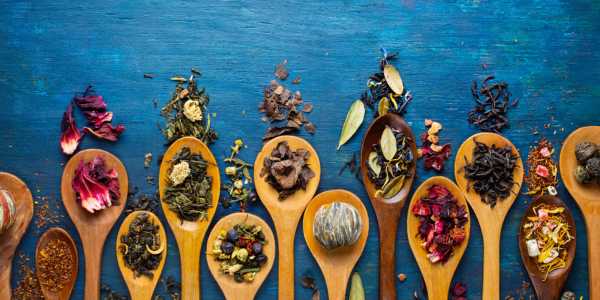 Its role in traditional medicine
Like most herbs, Cassia Occidentalis is primarily a traditional medicine. They possess phytopharmaceuticals that impart immense health benefits for the human body. (1) (2) Cassa occidentalis seeds contain anthraquinone, which has purgative action. The other constituents in the seed are sodium chloride, iron, silica, tannic acid, sugar, gum, cellulose, calcium sulphate, phosphate, chrysophanic, sodium chloride, magnesium sulphate, iron, and other chemical substances. The seeds can be ground to powder. The leaves, roots, and seeds may also give out a volatile oil with anti-bacterial and antifungal activity. (3)
The various parts of the Cassia herb have healing properties. The leaves, roots, and seeds of the plant are purgative. While the roots may be used to make extracts beneficial for fever, neuralgia and dropsy, the seeds have a carminative effect. They may be helpful to treat cough, whooping cough and skin diseases. The decoction of the flowers is beneficial in the treatment of asthma. The leaves can be applied to treat skin diseases like rabies and ringworm. With its potent medicinal properties, Cassia occidentalis can also heal poisonous bites. (3)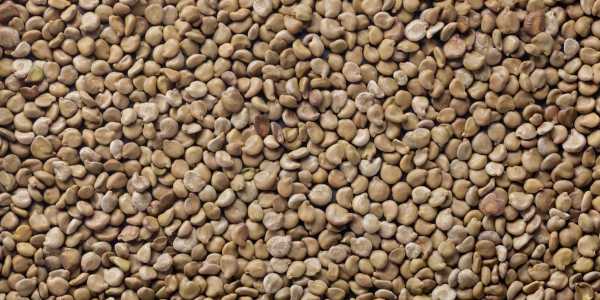 Health Benefits
The Cassia seeds are of prime importance with numerous health benefits. Possessed with laxative properties, they help in weight loss. They are beneficial in the treatment of non-alcoholic fatty liver disease. The glycosides in cassia seeds improve gastric secretions. Tea prepared with Cassia seeds keeps the large intestines well hydrated and improves bowel movement. Cassia seeds help inhibit the growth of microorganisms like fungi and fight infection. The cassia plant contains retinoic acid helpful in treating glaucoma, blurred vision, dry eyes etc. It also aids in lowering high blood pressure and maintaining cholesterol levels. Anti-bacterial and antimicrobial activities help the body fight against cold and flu. Cassia seeds have a soothing effect on the nerves and help to promote sleep, combat conditions like dizziness, cervical spondylitis, joint pains. Pillows filled with Cassia seeds are thus recommended. (4)
In vivo antimalarial activity
With such prophetic curative properties, the Cassi occidentalis were tested for their antimalarial activity in vivo. Malaria is an infectious disease borne by the mosquito Plasmodium Vivax. The symptoms of malaria are fever, tiredness and headaches. Typically include fever, fatigue, vomiting, and headaches. Blood sample testing is used to decipher the infection in a human body.  In vivo studies conducted for malaria due to the ethanolic extracts of the Cassia, root bark showed no significant effects.  The cassia rootbark exhibited more than 60% activity against malarial parasites. In earlier days, Cassia and similar herbs may have been used in Africa for antimalarial activity. Still, nowadays, a combination of Quinine and doxycycline is widely used. (5)
Cassia Occidentalis as a medicinal herb is extensive, though not yet significant, in vivo antimalarial activity.
Shubham Pharmacem: Committed to healthcare
Shubham Pharmachem is a merchant export and distribution organisation with core competencies in Active Pharmaceutical Ingredients (API), herbal extracts, nutraceutical ingredients and nutricosmetic ingredients, research-based formulations; and providing their services to other pharmaceutical companies since the 1990s. Committed to delivering innovative solutions, the company's caters to over 70 countries globally. High professional standards, diversification, and business expansion have propelled the group turnover by 400% within ten years. Committed to the highest healthcare standards, Shubham Pharmachem has earned the trust of its national and global clientele through its strong company values of ethics, reliability and responsibility.
For enquiry on other products, visit www.shubham.co.in
Disclaimer:
Shubham Pharmachem's blog posts have been written using approved medical journals and websites online. Our research and technical teams strive to provide relevant information through such articles. We strongly advise readers to not consume or administer any medication without prior consultation with their doctor.
References: