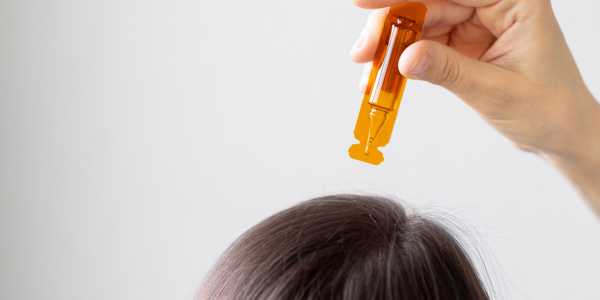 Aminexil is a chemical molecule that has gained popularity for combating hair loss and promoting hair growth, especially in patients suffering from the condition of alopecia (premature balding). When used in a combination with Minoxidil, this vasodilator increases the circulation of blood to the hair follicles and stimulates the hair shaft with valuable nutrients that trigger an increase in hair growth. It simultaneously prevents the hardening of the hair shaft and the build-up of collagen around it, thereby reducing its breakability. This results in the re-growth of longer and thicker hair for both men and women. A patented novel chemical molecule developed by L'Oreal, Aminexil is also supposed to prevent perifollicular fibrosis. [1, 2, 3]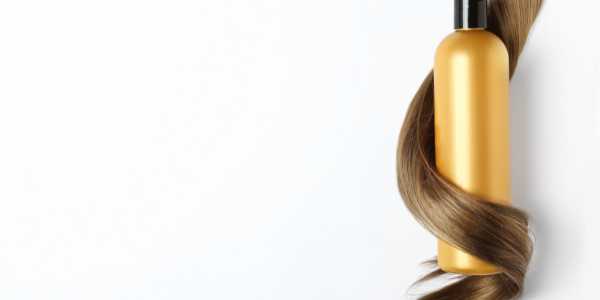 Mechanism of action
Aminexil acts by prolonging the hair development phase through non-hormonal mechanisms. Hair follicles that are hardened due to hormones (dihydrotestosterone) are also softened by this molecule. It helps to expand the blood vessels and promotes better blood circulation to the hair follicles. An extremely common ingredient in hair cosmetic products, Aminexil acts effectively by stimulating or inhibiting a receptor, enzyme or protein. [6]
Obtaining the highest level of efficacy [5]
Massaging the scalp with Aminexil solution after routine cleansing of the hair with a mild shampoo and conditioner has provided the best results.
Aminexil should be applied directly to the scalp.
Shampooing the hair before at least four hours after applying Aminexil is not recommended as it can reduce the efficacy of the medicine.
The first two weeks of application may witness higher hair fall.
Aminexil should not trickle down to the face as it may cause undesirable facial hair growth.
Side effects
There could be several side effects, some of which are enumerated below [4, 7]:
Increased hair growth on the face, arms and back
Skin rash or itching
Headache
Allergic reactions
Chest pain
Edema (Swelling)
Dermatitis
Dizziness
Fatigue
Transient increased in blood pressure
Spurt in the levels of blood creatinine and urea
Tenderness of the breasts in women
Retention of water and fluids in body parts
Changes in hair texture
Gastrointestinal disorders
Irregular menstruation
Deficiency of platelets in the blood
Precautions
Aminexil's interaction with alcohol is unknown, hence it is best to consult a physician before using it.
The medicine is not recommended for pregnant and breastfeeding mothers unless prescribed by a doctor.
The medicine is strictly not for use in patients with a medical history of allergy to this vasodilator, Minoxidil or any other inactive ingredient present in this chemical molecule.[4,7]
Curing with care
Shubham Pharmachem has been a significant player in the pharmaceutical industry for over three decades now. The rich portfolio of products, namely Active Pharmaceutical Ingredients (API), herbal extracts, nutraceutical ingredients and cosmetic ingredients, has not only made their mark in India but in over 500 countries globally. The focused R&D highlights the prevention, treatment and alleviation of diseases. The organization's innovative, high-quality yet affordable medicines help improve the lives of millions of patients across the world.
For more information, visit www.shubham.co.in
Disclaimer:
Shubham Pharmachem's blog posts have been written with the information gathered from approved medical journals and websites online. Our research and technical teams strive to provide relevant information through such articles. We strongly advise readers to not consume or administer any medication without prior consultation with their doctor.
References:
[1] Lybrate [online]: https://www.lybrate.com/medicine/aminexil
[2] Belgravia Center [Online]: https://www.belgraviacentre.com/blog/does-aminexil-work-for-hair-loss/
[3] imarc [Online]: https://www.imarcgroup.com/hair-care-market
[4]Practo [Online]: https://www.practo.com/medicine-info/aminexil-1643-api
[5] 1 mg [Online]: https://www.1mg.com/generics/aminexil-211958
[6] Springer [Online]: https://link.springer.com/article/10.1007/s13659-020-00267-9
[7] TabletWise[Online]: https://www.tabletwise.net/medicine/aminexil-minoxidil-topical