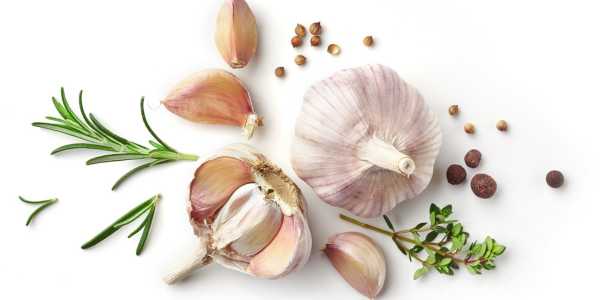 Allium Sativum (Garlic) occupies a prominent position amongst medicinal plants and used globally for centuries.[2] It derives its lineage from the genus Allium and is closely related to leeks, onions and shallots. [3] Since ancient times, it is revered for its unique flavour and versatile applications in food and medicine. Though its effectiveness as a therapeutic herb is known in many cultures, it is still subject to extensive study by the science community. [1] Garlic possesses remarkable chemistry, beneficially comprised of sulphur compounds, enzymes, minerals and amino acids. [2] These compounds are potentially effective in the treatment of certain medical conditions. The extent of its potential in the treatment of these medical conditions remains inconclusive. [1]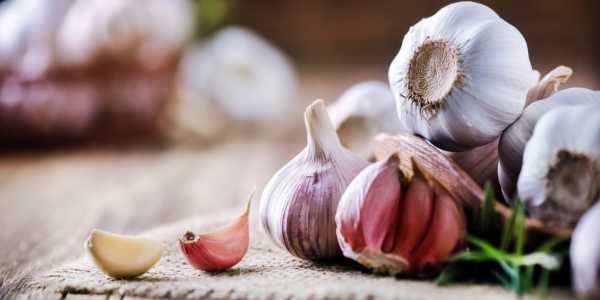 Global use through the centuries:
Many prominent ancient cultures used garlic for its medicinal and food flavouring properties. The earliest evidence of its application is traced to ancient Egyptian civilisation. In the west, Hippocrates is considered the 'Father of Western Medicine. He used garlic to treat respiratory, digestion and fatigue problems.  It was perhaps the earliest performance-enhancing agent known to humankind. [3] Garlic was also used extensively in the East, in the Indus Valley and in Chinese civilizations. [3]
In the Middle East and other parts of the world, it serves as an aphrodisiac. It also serves in treating various ailments like bronchitis, hypertension, liver disorders, dysentery and tuberculosis, to name a few. [3] Garlic is considered unique in its composition, being anti-viral, anti-fungal, anti-bacterial and antioxidants properties. [4]Some studies also point to its potential in treating diabetes, osteoporosis and cases of drug toxicity. [4] It prevents cardiovascular diseases and regulates blood sugar and cholesterol levels. It further aids immune system functioning and prevents bacterial and viral infections. [2]
Health Benefits:
The beneficial application of garlic is highlighted as follows:
Benefits
Description
Lung cancer risk

 

A study undertaken at the Jiangsu Provincial Center for Disease Control and Prevention in China concluded that the consumption of raw garlic at least twice a week drastically reduced (44 percent) the risk of lung cancer. Garlic potentially may provide a breakthrough in the treatment of lung cancer.

Brain cancer

 

Garlic may provide a breakthrough in the treatment of brain cancer as well. A study conducted by the Medical University of South Carolina concluded that three pure organo-sulfur compounds present in garlic are found to be effective at killing brain cancer cells.

Hip osteoarthritis

 

A study conducted by the King's College London and the University of East Anglia concluded that diets rich in allium vegetables i.e. garlic, shallots and onions, had lower levels of osteoarthritis. The scientist behind this study highlighted the potential of compounds present in garlic to be beneficial in the treatment of osteoarthritis.

Potentially a powerful antibiotic

 

Diallyl sulfide present in garlic is found to be effective in fighting Campylobacter bacterium. This bacterium is considered a common cause of intestinal infections. Diallyl sulfide is also effective at reducing the risk of disease by restricting bacteria in the food supply and the environment.

Heart protection

 

Another compound, Diallyly trisulfide, present in garlic is found to be aiding the prevention of cardiac diseases. It is believed to be beneficial in the treatment of heart failure as well. It protects against the onset of cardiomyopathy, considered a leading cause of death amongst diabetes patients.

High cholesterol and high blood pressure

 

Garlic is effective at lowering high cholesterol levels and blood pressure, improving the lipid profile and reducing systolic and diastolic blood pressures.

Prostate cancer

 

Garlic has the potential in the reducing of risk involved in prostate cancer. A study undertaken by the Department of Urology, China-Japan Friendship Hospital at Beijing reported a decrease in prostate cancer associated with the consumption of garlic. However, further studies are required to confirm their reports.
Side effects:
The side effects associated with the consumption of garlic medications are as follows:
Frequency
Side Effects
Common
·        Breath and body odour

·        Digestive issues

·        Heartburn

Rare
·        Easy or unusual bruising/bleeding.

·        Severe dizziness

·        Allergic reactions that includes rash, itching and swelling.

·         Trouble breathing.
Warning:
It is imperative to state any allergies to garlic to your physician. The consumption of garlic medication is ill-advised in case of pregnancy. The consultation of a doctor before consumption is a necessary measure.  [5]
Meeting your healthcare needs
Shubham PharmachemPvt. Ltd. stands by its mission of providing value-added services and solutions to its consumers. The company is in the business of export and distribution of a wide range of pharmaceutical products including high-quality API's, herbal extracts, nutraceutical ingredients, probiotics and cosmetic ingredients. Armed with all necessary certifications and accreditations, ShubhamPharmachem caters to a wide spectrum of medications for ailments, chronic diseases and conditions. Strict adherence to regulatory policies, timely delivery and exemplary customer care have been the cornerstones for the steady progress of this dynamic organization.
For more information on the available products, visit www.shubham.co.in
Disclaimer:
Shubham Pharmachem's blog & articles have been written with the information gathered from approved medical journals and websites online. Our research and the technical team strives to provide relevant information through such articles. We strongly advise readers to not consume or administer any medication without prior consultation with their doctor.
References:
https://www.sciencedirect.com/topics/pharmacology-toxicology-and-pharmaceutical-science/allium-sativum
https://pubmed.ncbi.nlm.nih.gov/17594659/
https://www.medicalnewstoday.com/articles/265853
https://www.researchgate.net/publication/238069512_Potential_Health_Benefits_of_Garlic_Allium_Sativum_A_Narrative_Review
https://www.medicinenet.com/garlic_allium_sativum_l-oral/article.htm