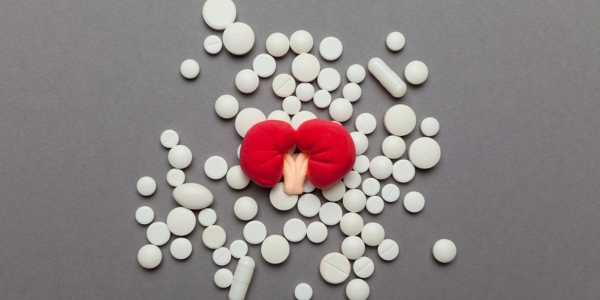 Mannitol is a low-calorie type of sugar alcohol used as a sweetener and medicine. It is a natural sweetener and a component of sugar-free gums. (2) Mannitol is absorbed in meagre quantities by the intestine. An effective diuretic, Mannitol increases urine production to remove the excess water and toxins from the body. (4)It also aids the blood vessels within the kidneys. Mannitol is present in nature in marine algae, strawberries, mushrooms, celery, onions and pumpkins. (3) It is produced when hydrogen is added to fructose and used as a sweetener or food additive. The sugar fructose is first converted into mannose and then into Mannitol. (3)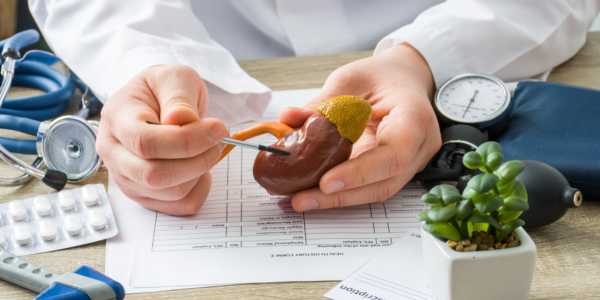 Medicinal Role
As a medicine, Mannitol is an osmotic diuretic used to treat patients with kidney disease. (1) It helps to eliminate urine and toxins from the body. (4) Increased urine production keeps the kidneys flushed and removes harmful toxins accumulating in the body. Mannitol's primary medical use is to keep the intracranial pressure low and to draw out fluids from the brain. (3) Besides fluids, it may help to withdraw toxins such as alpha-synuclein and heavy metals. It is used to treat cerebral oedema when a patient suffers from elevated pressure in the eyes, a condition known as Glaucoma. (2)
Besides its medical usages, Mannitol may also be used for Blood Sugar regulation and as a sweetener in jams, candy, puddings and powdered drink mixes. The body does not fully absorb the sugar alcohol of Mannitol, resulting in reduced blood glucose and insulin levels. (3) Mannitol is commonly sold over the medical counter as Osmitrol. It is also available in other brand names, including Bronchitol, Aridol, and Resectisol.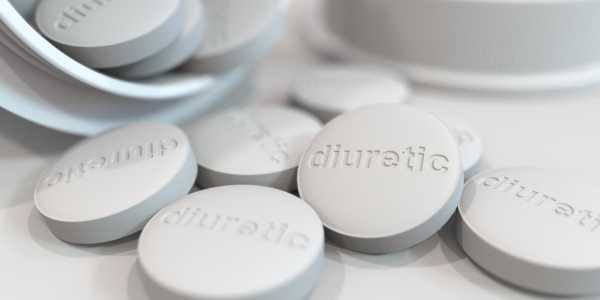 Mannitol: Administration and Side Effects
Administration of Mannitol is done by infusion into the body's veins, by a healthcare practitioner preferably. (4) The effects typically are evident 15 minutes post the injection; and may last for 8 hours. Any burning sensation or pain felt while injecting should be reported. (1)During the treatment with Mannitol, the patient's electrolyte balance has to be frequently monitored. Restrictions on food and beverage intake; and activity levels are clinically advised during treatment with Mannitol. Overdose symptoms may be visible as severe weakness, confusion, nausea, vomiting, sweating, severe chest pain, shortness of breath, wheezing, gasping for breath, loss of senses or fainting or resulting in a seizure. (4)
Administration of Mannitol should be avoided under the following conditions: (4)
Allergy to Mannitol
Congestion in the lungs
Non- surgical bleeding of the brain
Severe dehydration
Kidney failure resulting in no urination
Severe Cardiac condition
Precautions
Excessive urination on administration of Mannitol may result in increased thirst, constipation, confusion, dizziness, blurred vision, vomiting, cramps, muscle pain, bone pain, lethargy, irregularity in heartbeats and a feeling of being completely indisposed. (1)
Mannitol should be taken under medical prescription only. Suppose a patient uses certain medicines for cancer, osteoporosis, bowel disorders, infections, arthritis, or drugs like Advil, Tylenol, Aspirin, Aleve, some vitamins and herbal products. In that case, the use of the diuretic drug should be avoided, and it may eventually harm the kidneys. The medical practitioner should be aware of all the medications being taken by the patient during the Mannitol prescription. Pregnant or lactating mothers should share their status with the doctor.
Shubham Pharmacem: Committed to healthcare
Shubham Pharmachem is a merchant export and distribution organisation with core competencies in Active Pharmaceutical Ingredients (API), herbal extracts, nutraceutical ingredients, nutricosmetic ingredients, and research-based formulations. It has provided services to other pharmaceutical companies since the 1990s. Committed to delivering innovative solutions, the company's caters to over 70 countries globally. High professional standards, diversification, and business expansion have propelled the group turnover by 400% within ten years. Committed to the highest healthcare standards, Shubham Pharmachem has earned the trust of its national and global clientele through its strong company values of ethics, reliability and responsibility.
For enquiry on other products, visit www.shubham.co.in
Disclaimer:
Shubham Pharmachem's blog posts have been written using approved medical journals and websites online. Our research and technical teams strive to provide relevant information through such articles. We strongly advise readers to not consume or administer any medication without prior consultation with their doctor.
References: