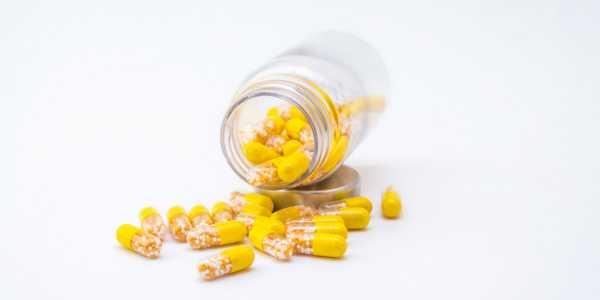 Calcitriol is a medication used to treat low-level calcium and bone-related disease. It is a form of vitamin D3 which helps the body absorb calcium from the stomach. It also works on patients with hyperparathyroidism (overactive parathyroid glands). It is effectively administered to patients who have chronic kidney failure and do not receive dialysis. Calcitriol works by helping the body to use up the calcium found in foods or supplements. It regulates the body's production of parathyroid hormone. (1) In patients with chronic kidney disease, a lack of Calcitriol can result in metabolic bone disease.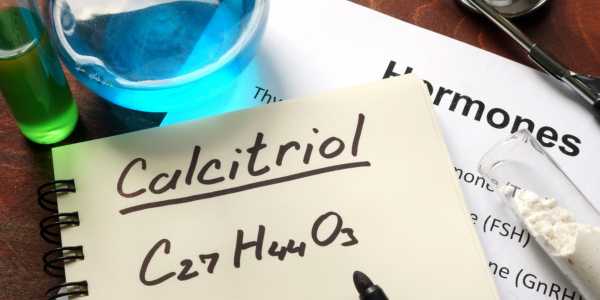 How it works
Calcitriol has several important functions in the body, most notably –
It is observed to maintain serum calcium levels by influencing calcium absorption in the gastrointestinal tract.
Through calcification of osteoid tissue, it promotes healthy bone formation.
It also directly inhibits parathyroid gland activity by decreasing parathyroid hormone synthesis and release.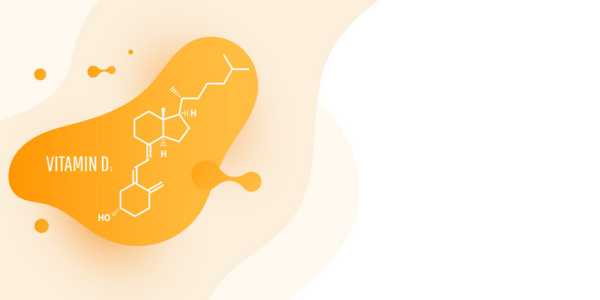 Addressing Calcium Deficiency
A long-term calcium deficiency or Hypocalcemia can lead to dental changes, cataracts, alterations in the brain, and osteoporosis which causes the bones to become brittle. The bones store calcium well but require high levels to stay strong. When overall levels of calcium are low, the body can divert some calcium from the bones, making them brittle and prone to injury. The condition of Osteopenia or reduction in bone density occurs first. Eventually, this leads to Osteoporosis, making bones weak and prone to getting fractured. (3) Calcitriol increases plasma calcium, by increasing calcium uptake in the gastrointestinal system. It maintains the PTH secretion at low levels and thus favours osteoblast action and protects the bone structure. Calcitriol and several synthetic vitamin D analogues are now available for patients with kidney disease under various trade names including Rocaltrol, Calcijex and Decostriol. (2)
Calcitriol will work only if the right amount of calcium from the foods taken by a person. Too much calcium-rich foods consumed, may cause serious side effects of Calcitriol. Reversely, if foods eaten do not supply enough calcium, Calcitriol will not control the condition of calcium absorption. The doctor will recommend the foods which are good sources of these nutrients and how many servings you need each day. If food sources rich in calcium are scarce, supplements may be prescribed. Some foods rich in calcium are milk, yoghurt, eggs, cheese, nuts, sardines, fortified orange juice, soybeans, fortified cereals as raisin bran, corn flakes and dark leafy greens as kale, turnips, spinach and others. (4)
Side Effects of Calcitriol
Administration of Calcitriol may produce some side effects as feeling tired, difficulty in thinking, loss of appetite, nausea, increased thirst or urination, weight loss, muscle and bone pain, changes in vision, difficulty in breathing or swallowing and others. The doctor should be contacted in case these symptoms appear. (1)
Shubham Pharmacem: Committed to healthcare 
Shubham Pharmachem is a merchant export and distribution organisation with core competencies in Active Pharmaceutical Ingredients (API), herbal extracts, nutraceutical ingredients and nutricosmetic ingredients, research-based formulations and providing their services to other pharmaceutical companies since the 1990s. Committed to providing innovative solutions, the company's caters to over 70 countries globally. High professional standards; coupled with diversification and expansion of businesses; has propelled the group turnover by 400% within 10 years. It has earned the trust of its national and global clientele through its strong company values of ethics, reliability and responsibility.
For enquiry on other products, visit www.shubham.co.in
Disclaimer:
Shubham Pharmachem's blog posts have been written with the information gathered from approved medical journals and websites online. Our research and technical teams strive to provide relevant information through such articles. We strongly advise readers to not consume or administer any medication without prior consultation with their doctor.
References: