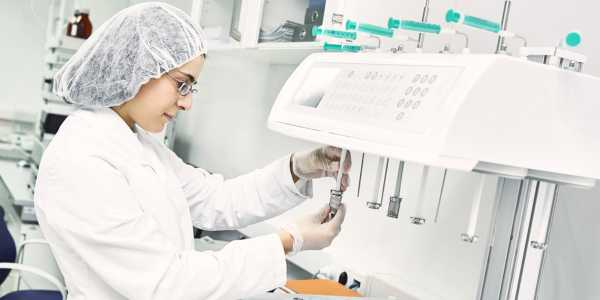 The Government of India has announced a new scheme, the Production Linked Incentive Scheme (PLI), to encourage the domestic manufacturing of pharmaceuticals. The PLI schemes play a vital role in the government's push for achieving an Atma Nirbhar Bharat. It offers 15,000 crore INR in incentives for identified pharma products.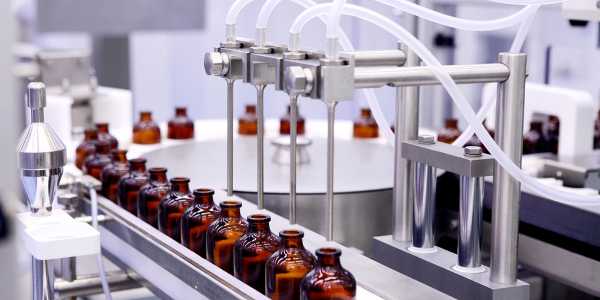 Objective of the PLI scheme
The PLI Scheme for Pharmaceuticals is based on "Atmanirbhar Bharat- Strategies for enhancing India's manufacturing capabilities and enhancing exports in ten sectors". The plan was approved by the Union Cabinet on 24 February 2021. The objective of the PLI Scheme is to make India's domestic manufacturing globally competitive. It seeks to create India as a global champion in manufacturing. In the Union Budget 2021-22, the Finance Ministry provided INR 1.97 lakh crores over five years for the PLI schemes in 5 sectors. Futhermore, the minister urged the pharmaceutical industry to prepare a plan for the next 25 years. The way forward is to reinforce India as the pharmacy of the world.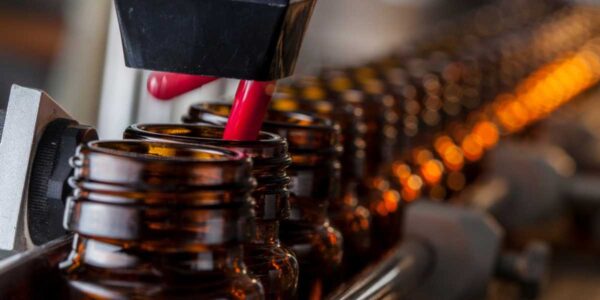 Incentives for the pharmaceutical industry
Incentives will be offered to applicants based on pre-defined selection criteria for increased sales (over Base Year) of pharmaceutical items and in-vitro diagnostic medical equipment. The incentives for each participant are renewable for a maximum of six years and are determined by the applicant's threshold investments and sales requirements. The entire amount of the scheme's incentive is Rs 15,000 crore. The Scheme's Project Management Agency is SIDBI.
The PLI has led to the start-up of 35 products in India. The government is assisting the pharmaceutical industry by making it easier to conduct business. During the COVID-19 pandemic, the pharmaceutical sector made a significant contribution, with India sending medications to 125 nations worldwide during the first wave.
PLI 2.0
On July 21, 2020, the Indian government unveiled a production-linked incentive (PLI 1.0) plan to strengthen India's bulk drug security. It encompassed active pharmaceutical ingredients/key starting materials/drug intermediates that have been discovered. Furthermore, the mentioned PLI plan has a financial outlay of INR 6,940 crores INR. To encourage the pharmaceutical sector to improve its production capacity and diversify its product mix to include complicated generics as well as unique pharmaceuticals. It also attracts investment and produces worldwide champions in India. On March 3, 2021, the government announced a new plan (PLI 2.0), with an estimated offer of 15000 crores INR.
The target groups for PLI 2.0 take the Global Manufacturing Revenue (GMR) in 2019-20 as a base:
| | | | |
| --- | --- | --- | --- |
| Group | Criteria | No. of applicants | Incentives (INR) |
| A | Applicants having GMR >= INR 5,000 Cr. | 11 (maximum 4 Foreign MNCs) | 11,000 Cr |
| B | Applicants having GMR >= INR 500 Cr but < INR 5,000 Cr. | 9 (maximum 4 Foreign MNCs) | 2,250 Cr |
| C | Applicants having GMR < INR 500 Cr. * | 35 (Minimum of 20 MSMEs and 5 for in vitro diagnostic medical devices for eligible applicants) | 1,750 Cr |
The Product categories covered in the Scheme and rate of incentive on their incremental sales (over base year FY 2019-20) is summarised as follows:
Category
Target Segments
Rate of incentive
FYs 2022-23 to 2025-26
FY

2026-27

FY

2027-28

1

Biopharmaceuticals
Complex generic drugs
Patented drugs or drugs nearing patent expiry
Cell based or gene therapy drugs
Orphan drugs
Special empty capsules like HPMC, Pullulan, enteric etc.
Complex excipients
Phyto-pharmaceuticals
Other drugs as approved

10%
8%
6%
2

 (Those not covered in PLI 1.0)

Active Pharmaceutical Ingredients (APIs)
Key Starting materials (KSMs)
Drug Intermediates (DIs)

10%
8%
6%
3

(Drugs not covered under Categories 1 & 2)

Repurposed drugs
Autoimmune drugs, anti-cancer drugs, anti-diabetic drugs, anti-infective drugs, cardiovascular drugs, psychotropic drugs and anti-retroviral drugs
In-vitro diagnostic devices
Other drugs as approved
Other drugs not manufactured in India

5%
4%
3%
In the application for incentives, the Key expenditures of eligible investments are:
New plant, machinery, equipment, and utilities will be installed.
Development and Research (R&D)
Agreements for the Transfer of Technology (Tot)
Registration of a product
Factory construction and accompanying infrastructure (limited to 20 per cent of plant & machinery)
With the enhanced budget outlay and increased product coverage under PLI 2.0, the way forward is bright for the pharma sector in India.
Shubham Pharmachem: Committed to the best in healthcare  
Shubham Pharmachem is a merchant export and distribution organisation with core competencies in Active Pharmaceutical Ingredients (API), herbal extracts, nutraceutical ingredients, nutricosmetic ingredients, and research-based formulations. It has been providing its services to other pharmaceutical companies since the 1990s. Committed to delivering innovative solutions, it caters to over 70 countries globally.
High professional standards and diversification and expansion of businesses have propelled the group turnover by 400% within ten years. Committed to the highest healthcare standards, Shubham Pharmachem has earned the trust of its national and global clientele through its strong company values of ethics, reliability and responsibility.
For enquiry on other products, visit www.shubham.co.in
Disclaimer
Shubham Pharmachem's blog posts comprise information gathered from approved medical journals and websites online. Our research and technical teams strive to provide relevant information through such articles. We strongly advise readers to not consume or administer any medication without prior consultation with their doctor.
References:
https://health.economictimes.indiatimes.com/news/pharma/pli-2-0-for-pharma-sector-reinforcing-india-as-the-pharmacy-of-the-world/83330917
https://www.livemint.com/industry/manufacturing/pli-scheme-helped-to-reduce-imports-by-encouraging-domestic-manufacturing-of-pharmaceuticals