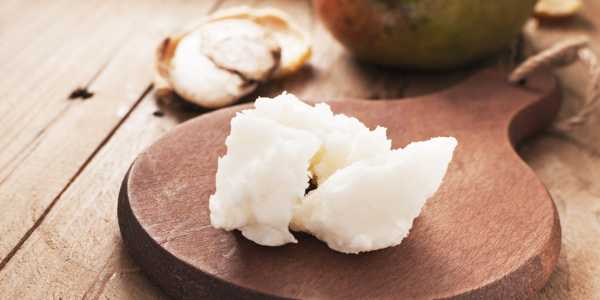 Mango Butter is the butter made from the seed of the mango. It is a rich natural fat derived from the mango fruit. It is revered for its delicious taste and texture. The seed kernel of the mango fruit is loaded with nutrients. The large kernel inside the fruit is cracked open to reveal a pea-shaped pod. The pod is processed to create Mango Butter. It is rich in oleic acid, stearic acids and Vitamin A, C, E, and antioxidants. It absorbs quickly to provide exceptional hydration and renewal of the skin. (1)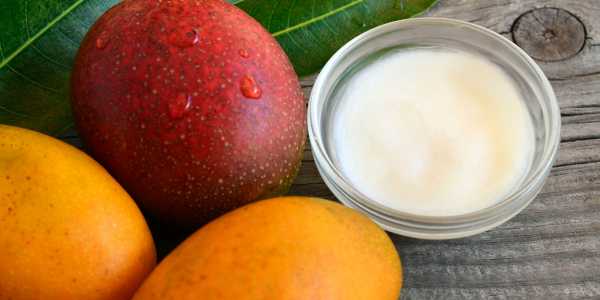 Properties
Mango butter is best used in its unrefined state as obtained from the pod. In the natural state, it is crumbly and off white. It has non-greasy and has a high light fragrance to it. Being non-comedogenic, it does not clog the skin pores. When rubbed on the skin, it melts quickly. It is excellent for all skin types and can be used in the natural state or as a product manufactured for the skin and hair.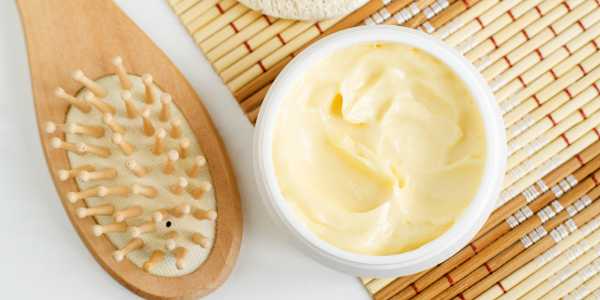 Medicinal Uses
Mango Butter is a stellar product for skincare, with sublime properties to prevent anti-ageing and inflammation of the skin, some of which may be:
It protects the skin from harmful UV rays and harsh weather conditions. If used post-exposure to the sun and adverse weather, it can heal any damage.
It is best for sunburn remedy when used with aloe vera gel. The antioxidants and vitamins are present to create the magic.
It speeds up healing the skin which has been scarred or burned. Used in combination with shea and cocoa butter, it promotes healing and is an excellent therapeutic.
It reduces the wrinkles and fine lines on the skin. With a significant amount of fatty acid and minerals, it keeps the skin tone by stimulating skin cells.
It restores elastin to the skin.
It plumps the skin, making it look tighter and more youthful.
It does not clog skin pores, which makes it an excellent moisturizing option for people with acne-prone skin. Mango butter has that consistency where other specially-formulated acne medications fail.
It protects the skin from free radicals and other environmental stressors responsible for wrinkles, age spots, and blemishes.
It boosts the health of dry, sensitive or mature skin.
Mango butter possesses excellent anti-inflammatory benefits for the skin. It alleviates inflammation and flaking caused by psoriasis, eczema, dermatitis, rosacea and other skin conditions. This property is beneficial in treating insect or bug bites as well.
It promotes intense hydration and renewal of the skin.
It is used in medicines to ease tension, fatigue and muscle aches when massaged. (2)
Mango Butter is an excellent moisturizer for hair with a high vitamin and mineral content. It helps the scalp and hair from sun damage and keeps it healthy by reducing breakage and dryness. It thus finds use in shampoo formulae also.
It is a great beauty product with a blend of almost all vitamins, antioxidants, and other nutrients. It finds application through bar soaps, body washes, shampoos, lip balms, hand cream, face cream and body moisturizers.
It also has cleansing properties that purge dirt, sweat, and excess sebum from skin and hair. It is an effective emulsifier in the formulation of soaps and quick-drying oils. It slows down the ageing process and keeps the skin looking younger for longer.
Shubham Pharmachem: Committed to healthcare
Shubham Pharmachem is a merchant export and distribution organization specializing in Active Pharmaceutical Ingredients (API), herbal extracts, nutraceutical ingredients, nutricosmetic ingredients, and research-based formulations. It has been serving other pharmaceutical companies since the 1990s. The organization is dedicated to offering creative solutions and serves customers in over 70 countries. High professional standards and commercial diversification and development have increased the group's turnover by 400% in 10 years.
Committed to the highest healthcare standards, it has gained the trust of its national and worldwide clients via its strong business principles of integrity, dependability, and accountability.
For enquiry on other products, visit www.shubham.co.in
Disclaimer:
Shubham Pharmachem's blog posts have been written with the information gathered from approved medical journals and websites online. Our research and technical teams strive to provide relevant information through such articles. We strongly advise readers to not consume or administer any medication without prior consultation with their doctor.
References:
https://homecomfortsblog.com/nine-anti-aging-benefits-of-mango-butter/
https://honestproscons.com/benefits-of-mango-butter/