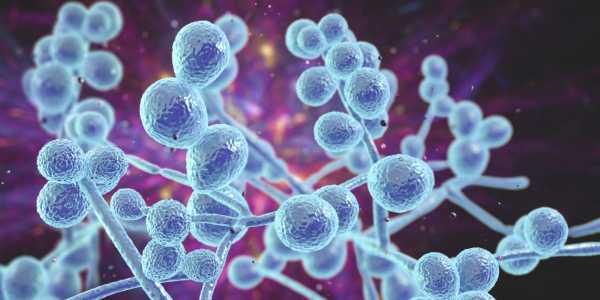 Belonging to a class of drugs called azole antifungals, Fluconazole is known to treat serious fungal or yeast infections. It finds widespread usage in treating infections like vaginal candidiasis, oropharyngeal candidiasis (thrush, oral thrush), esophageal candidiasis (candida esophagitis) and other candida infections, including urinary tract infections, peritonitis, or fungal (cryptococcal) meningitis. It is usually available in tablet and powder for suspension dosage forms. [1]
Patients under the treatment of bone marrow transplantation or under cytotoxic chemotherapy (in conjunction with radiation therapy) may be predisposed to candida infections and hence may be prescribed with Fluconazole. This drug has also proved its efficacy in treating serious fungal infections in the lungs that spread through the body and manifest as infections of the eye, skin and nails. It is also used to prevent fungal infections in patients who are already suffering from HIV or cancer. [2]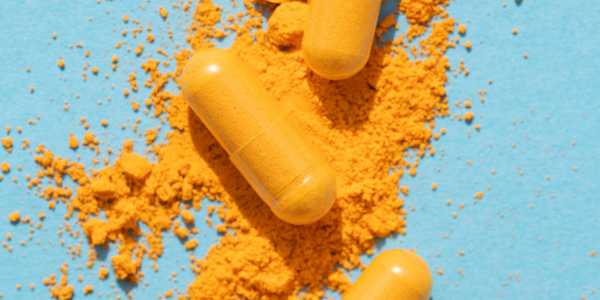 Mechanism of action
The drug has demonstrated to show fungistatic activity against strains of the following: Candida albicans, Candida glabrata, Candida parapsilosis, Candida tropicalis and Cryptococcus neoformans. The mechanism of action is steroidal inhibition in fungal cells that interferes with cell wall synthesis, growth and cell adhesion, therefore treating fungal infections and their symptoms. The drug is a very selective inhibitor of the fungal cytochrome P450 dependent enzyme lanosterol 14-α-demethylase which converts lanosterol to ergosterol, essential for fungal cell wall synthesis. [3]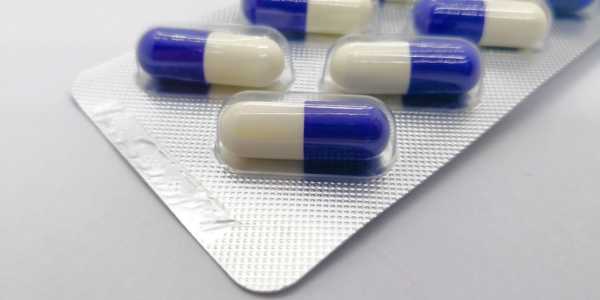 Dosage
It is usually consumed once a day, with or without food, as prescribed by the physician. Before using the drug, it is advised to inform the doctor about any known source of allergies, or other drugs that the patient might be exposed to. The actual dosage depends on:
The age of the patient
Conditions being treated
Severity of the condition
Other underlying medical conditions
Reaction to the first dose
Completing the prescribed dose is recommended, even if the symptoms disappear after a few days. Stopping the medication early will fuel fungal growth, which may result in the return of the infection. [4, 5]
Side effects
These are some common side effects of Fluconazole that range from mild to severe. Some of the notable ones include: [4]
Nausea, vomiting, diarrhea, stomach upset, stomach pain
Headache, dizziness
Hair loss
Loss of appetite
Unusual tiredness
Weight loss
Fast/irregular heartbeat
Fainting
Yellowing of eyes or skin
Dark-coloured urine
It is advised to contact the physician immediately if any of these above symptoms are experienced.
Precautions
It is always advisable to visit the doctor before taking the medicine and informing him of the patient's medical history.
The drug might lead to allergic reactions if you are allergic to Fluconazole or any other azole antifungal drug, or have a history of any allergy in general.
Informing your doctor of any existing or past history of liver and kidney disease is advisable.
This drug also may cause a condition that affects the heart rhythm: QT prolongation. It may be the reason of fast/irregular heartbeat and other symptoms such as severe dizziness and fainting.
Limit alcoholic beverages and stop cannabis consumption if you are on fluconazole prescription.
If consumed within three months of pregnancy, this medication could harm the child, and hence should be used only when needed and under the doctor's supervision. Fluconazole also passes into breast milk but is unlikely to harm a nursed infant, although the physician's advice is once again recommended. [4]
Shubham Pharmachem: Contributing to the future of healthcare
With an illustrious professional journey touching three decades now, Shubham Pharmachem is a top merchant export organization with core competencies in Active Pharmaceutical Ingredients (API), herbal extracts, nutraceutical ingredients as well as cosmetic ingredients. The company's wide range of diverse, quality products cater to newborns to ageing adults. It has thrived on its cutting-edge technology and its team of dedicated, experiences professionals to make a mark in this key sector of the pharmaceutical industry in India. This top brand has always earned the trust of its Indian as well as global clientele by committing to the highest standards of quality, excellence in relationships and strong company ethics built on honesty, fairness and integrity.
Disclaimer:
Shubham Pharmachem's blog posts have been written with the information gathered from approved medical journals and websites online. Our research and technical team strives to provide relevant information through such articles. We strongly advise readers to not consume or administer any medication without prior consultation with their doctor.
References:
[1]Mayo Clinic [online]: https://www.mayoclinic.org/drugs-supplements/fluconazole-oral-route/proper-use/drg-20071428?p=1
[2]Medline Plus [online]: https://medlineplus.gov/druginfo/meds/a690002.html
[3] DrugBank [online]: https://go.drugbank.com/drugs/DB00196
[4]WebMD [online]: https://www.webmd.com/drugs/2/drug-3780-5052/fluconazole-oral/fluconazole-oral/details
[5]Medical News Today [online]: https://www.medicalnewstoday.com/articles/fluconazole-oral-tablet#dosage