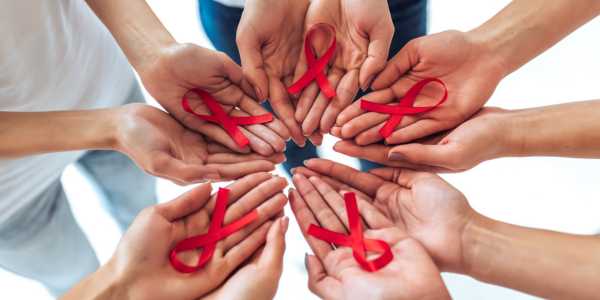 Every year on December 1, the world commemorates World AIDS Day to show support to people diagnosed, infected and living with HIV; and remember those who lost their lives to AIDS. World AIDS Day was the first-ever global health day founded in 1988. (1) (2) It is celebrated to show solidarity with the millions of people living with HIV worldwide. An HIV awareness red ribbon is worn to mark the day.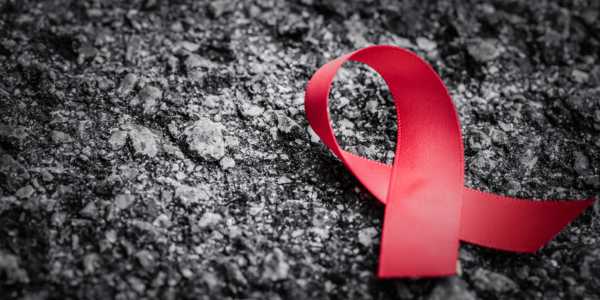 AIDS & HIV
AIDS is caused by HIV that affects the body's ability to fight infections. This virus is transmitted through contact with infected blood, semen or vaginal fluids. The first symptoms of HIV infection are fever, sore throat and fatigue. Gradually, as the disease progresses, the symptoms of weight loss, fever or night sweats and fatigue appear, and infections may reoccur. The most advanced stage of HIV infection is acquired immunodeficiency syndrome (AIDS). It can take 10-15 years for an HIV-infected person to develop AIDS. It is observed that antiretroviral drugs can slow down the process even further and prevent secondary infections and complications.
Globally, the statistics are glaring, with about 37.7 million people were living with HIV in 2020. 68% of the people who have AIDS are in Sub – Saharan Africa. It has been 40 years since the first cases of AIDS were reported, and it still threatens the world today. An ambitious goal was set in 2016 to end aids by 2030. (3)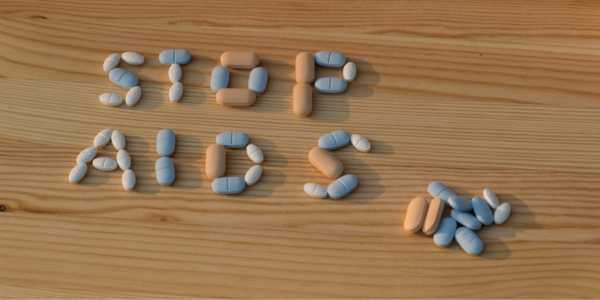 Global efforts to address HIV
Prevention of the disease involves primarily Testing, support, counselling and treatment. The PEP (sometimes called PEPSE) combines HIV drugs that can stop the virus from taking hold. PEP must be taken within 72 hours (three days) and ideally should be taken within 24 hours once the disease is detected. Indian pharmaceutical companies have produced the antiretroviral drug at very economical rates, resulting in the cost of treatment of AIDS going down considerably and significantly contributing to global health. (4)
In 2021, World Aids Day gains special significance, as UNAIDS advocates the urgent need to end the inequalities that permeate and drive AIDS and other pandemics globally. In 2015, all countries pledged to reduce inequalities within and between countries as part of the Sustainable Development Goals.  The economic, social and legal inequalities must be ended to complete the shared commitment to end AIDS by 2030. It has been observed that even today, these structural gaps are still wide; and have been prioritized with the onslaught of the COVID pandemic. HIV is still prevalent in many parts of the world and needs urgent attention.
The theme of World AIDS day is End Inequalities. End AIDS. End Pandemics. (5)
A new strategy, The Global AIDS strategy 2021-2026, vide the inequality lens, is a bold new approach that gives the clarion call to use the gaps that prevent the progress towards ending AIDS. The aim is to prioritize people who have access or are yet not accessing the HIV lifesaving services. Global solidarity and resilience is the need of the day to end the AIDS epidemic by 2030. (6)
The hope is renewed, based on evidence of the past 40 years. The call is clear: Zero new HIV infections, Zero discrimination, Zero AIDS-related deaths.
Shubham Pharmacem: Committed to healthcare
Shubham Pharmachem is a merchant export and distribution organization with core competencies in Active Pharmaceutical Ingredients (API), herbal extracts, nutraceutical ingredients and nutricosmetics ingredients, research-based formulations; and providing their services to other pharmaceutical companies since the 1990s. Committed to delivering innovative solutions, the company's caters to over 70 countries globally. High professional standards, diversification, and business expansion have propelled the group turnover by 400% within ten years. Committed to the highest healthcare standards, Shubham Pharmachem has earned the trust of its national and global clientele through its strong company values of ethics, reliability and responsibility.
For enquiry on other products, visit www.shubham.co.in
Disclaimer:
Shubham Pharmachem's blog posts have been written using approved medical journals and websites online. Our research and technical teams strive to provide relevant information through such articles. We strongly advise readers to not consume or administer any medication without prior consultation with their doctor.
References: