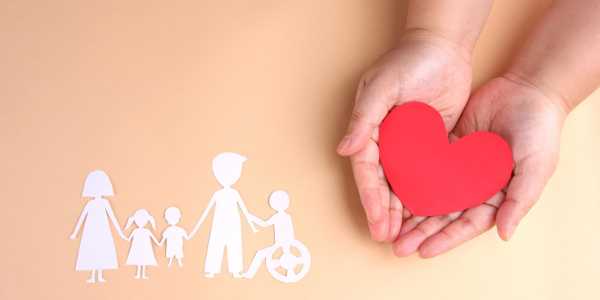 International day of persons with disabilities serves as an occasion to promote the development and well-being of persons with disabilities. It raises awareness of the social, economic and cultural barriers faced by them. (4) Persons with Disabilities are one of the most excluded groups globally. (3) More than 1 billion people are estimated to experience disability worldwide. This figure is expected to rise due to several factors, most notable the ageing of the population and increase in onset of non-communicable illnesses. (1) Most countries do not possess the adequate healthcare capability to address the health needs of persons with disabilities. (1)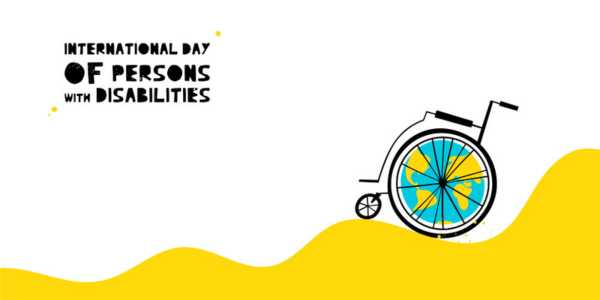 Challenges faced by persons with disabilities
Persons with disabilities are subjected to increased vulnerability stemming from the prevalence of discriminatory attitudes and inaccessible infrastructure. The situation is further deteriorated by the barriers in the health and social sectors of many countries. (1) Living conditions and access to healthcare, education and employment opportunities are asymmetrical and vary from place to place. (1)
Need for Disability Inclusion
Disability inclusion comprises intelligent decision making to remove barriers in a timely and effective manner. It also provides for the achievement of broader global and national health objectives. (1) In the wake of the Covid-19 pandemic, the need to instil disability inclusion has become more paramount. Effective health system planning and decision making are essential to address the needs of people with disabilities. Disability inclusion must be a priority in health emergencies protocols. (1)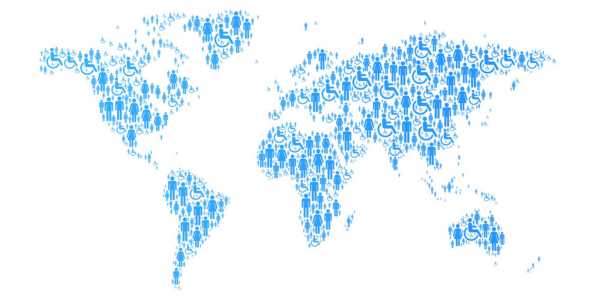 Barriers to persons with disabilities – The different types of barriers are present below:
| Types of Barriers | Description |
| --- | --- |
| Attitudinal | Attitudinal barriers stemmed from ignorance of the challenges faced by persons with disabilities. Attitudinal barriers are comprised of stereotyping, prejudice, stigma and discrimination. |
| Communication | Communication barriers hinder people with disabilities in comprehending, hearing, speaking, reading and writing. The people adopt different easy to express and communicate than people who do not possess these disabilities. |
| Physical | Physical barriers are recognized as structural obstacles in natural and artificial environments that hinder the mobility and access of persons with disabilities. |
| Policy | Policy barriers are recognized as the enforcement of policies and laws that hinder the abilities of persons with disabilities to get access to activities and programs. They stemmed from a lack of awareness of the challenges faced by persons with disabilities. |
| Programmatic | Programmatic barriers comprise the limitations found in the delivery of public health programs for people with impairments. |
| Social | Social barriers denote the living condition subjected to persons with disabilities, which contribute to a decreased level of functioning among them. |
| Transportation | Transportation Barriers denotes the lack of adequate means of transportation inaccessible and inconvenient to persons with disabilities. |
(2) 
The global effort to break down barriers
The United Nations has stated that the world must move toward inclusivity and accessibility by ensuring adequate facilities, infrastructure and technologies for everybody, including people with disabilities. (3) Additionally, UNESCO states the increasing need to bolster the education systems and its resolve to ensure better educational systems that include inclusive education. (3)
Furthermore, World Health Organization is committed to support countries by initiating disability inclusion in the health sector as part of its wider Covid-19 pandemic global effort. (1) The 2030 Agenda for Sustainable Development states the global commitment to building capacities for those who face widespread marginalization and exclusion. 'Leave no one behind" is only genuinely achievable if it is held accountable for the needs of persons with disabilities. (3)
The integration of persons with disabilities is a prerequisite in all decision making and policymaking. Persons with disabilities can act as beneficiaries and effective agents of change. The removal of all physical and cultural barriers can only be achieved by the contribution of all groups in the global community. It would create real opportunities for everybody. (3)
ShubhamPharmacem: Committed to healthcare 
ShubhamPharmachem is a merchant export and distribution organization with core competencies in Active Pharmaceutical Ingredients (API), herbal extracts, nutraceutical ingredients and nutricosmetics ingredients, research-based formulations; and providing their services to other pharmaceutical companies since the 1990s. Committed to delivering innovative solutions, the company's caters to over 70 countries globally. High professional standards, diversification, and business expansion have propelled the group turnover by 400% within ten years. Committed to the highest healthcare standards, ShubhamPharmachem has earned the trust of its national and global clientele through its strong company values of ethics, reliability and responsibility.
For enquiry on other products, visit www.shubham.co.in
Disclaimer:
Shubham Pharmachem's blog posts have been written using approved medical journals and websites online. Our research and technical teams strive to provide relevant information through such articles. We strongly advise readers to not consume or administer any medication before consulting their doctor.
References: