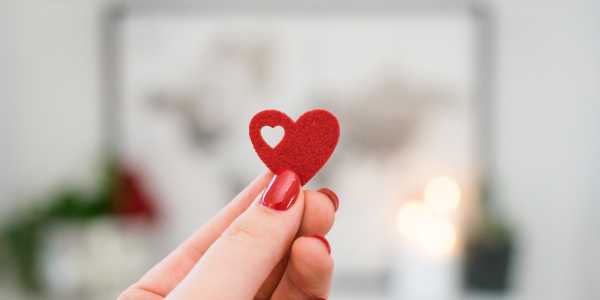 World Heart Day endeavours to bring people together to take action against cardiovascular disease (CVD). A brainchild of the World Heart Federation, it brings awareness about CVD to people across the world. It also seeks to drive global action against heart diseases and their significant risk factors. Risk factors include unhealthy lifestyle decisions, unhealthy diets and use of tobacco.
Since 2000, the World Heart Federation has held an annual event every last Sunday of September, a practice which evolved to the current tradition to celebrate World Heart Day on every 29th September.  CVD is recognised as the leading cause of death globally. According to the Global Burden of Disease study, India registers an estimated age-standardized CVD death rate of 272 per 100000 population, drastically worse than the global average of 235 per 100000 populations. Alarming trends including the early age onset of the disease within the population and high fatality rate continue to plague India.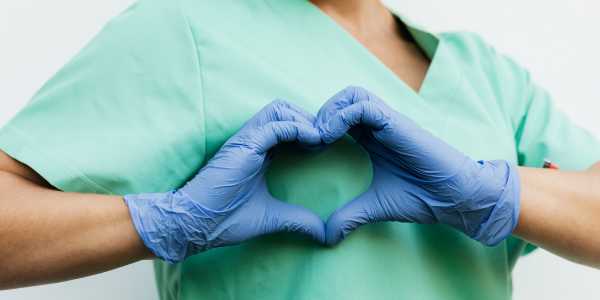 Risk Factors
Having witnessed the dismal track record of CVD globally, we must understand the risk factors that contribute to heart disease. Prevalent risk factors include:
Smoking
Diabetes
Hypertension
Obesity
Dyslipidaemia
Dietary habits and exercise
Genetic risk factors
Emerging risk factors
Best Practices
Any endeavour to counter this epidemic will involve a focused research-based strategy, practices promoting early detection and an amalgamation of both conventional and unconventional means to treat CVDs. In the spirit of World Heart Day, here are a few tips to ensure greater heart care. It includes:
Quit smoking
Be more active
Include more fibre in your diet
Cut down saturated fat intake
Emphasize eating in a balanced way
Cut down on salt
Reducing alcohol consumption
Pay attention to the food label
Common Myths Dispelled
As a result of improper dissemination, there are quite a few misconceptions regarding proper heart care. The following table seeks to dispel some of those misconceptions:
| | | |
| --- | --- | --- |
| | Myth | Fact |
| 1 | Heart Ailments does not affect young people. Heart problems are expected only in old age. | Young people are vulnerable to heart disease. Obesity, Diabetes and unhealthy lifestyles can affect heart health within the young and middle-aged population. |
| 2 | Being young involves being cavalier to nutrition and lifestyles. Exercise is not a priority in life. | Young people tend to be careless with their diet habits and lifestyles. They also tend to be misinformed or unaware of the risk factors associated with heart disease. Healthy lifestyle choices now can mitigate the risk of heart disease in the future. |
| 3 | High cholesterol is not something young people should be worried about. | Cholesterol levels should be checked every 5 years after attaining the age of 20. It is important to monitor cholesterol levels if you have a family history of high cholesterol levels, which puts you at an increased vulnerability. |
| 4 | Having a family history of heart disease renders me vulnerable and selfless to address it. | There are many ways to address a family history of cardiac problems. Adopting a healthy lifestyle can protect you and reduce any risk of cardiac disease in the future. Maintaining good eating habits and controlling cholesterol and blood pressure levels goes a long way to shield you from CADs. |
| 5 | High blood pressure is expected when you age. | Blood pressure tends to rise as you age and could lead to greater health care. Checking blood pressure as per the advice of your doctor will help to bring it back to normal levels. |
| 6 | Procedures such as angioplasty, stenting or bypass surgery cure your heart | Though these procedures can help improve your health, they do not protect you against atherosclerosis. It is crucial to be mindful of high cholesterol levels, high blood pressure and the need to follow a healthy lifestyle. |
Committed to healthcare
Shubham Pharmachem Pvt. Ltd. stands by its mission of providing value-added services and solutions to its consumers. The company is in the business of export and distribution of a wide range of pharmaceutical products including high-quality API's, herbal extracts, nutraceutical ingredients, probiotics and cosmetic ingredients. Armed with all necessary certifications and accreditations, Shubham Pharmachem caters to a wide spectrum of medications for ailments, chronic diseases and conditions. Strict adherence to regulatory policies, timely delivery and exemplary customer care have been the cornerstones for the steady progress of this dynamic organization.
For more information on the available products, visit www.shubham.co.in
Disclaimer:
Shubham Pharmachem's blog & articles have been written with the information gathered from approved medical journals and websites online. Our research and the technical team strives to provide relevant information through such articles. We strongly advise readers to not consume or administer any medication without prior consultation with their doctor.
References