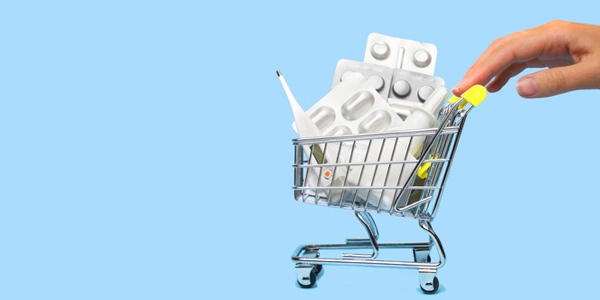 The Covid-19 pandemic has changed the pharmaceutical industry by providing a new impetus to enhance healthcare and wellness. It has pushed healthcare services to improve telemedicine, digital therapeutics, and decentralised clinical trials. It has also altered conventional marketing methods by increasing the need for online marketing. Post Covid-19, new trends have emerged within the pharmaceutical industry.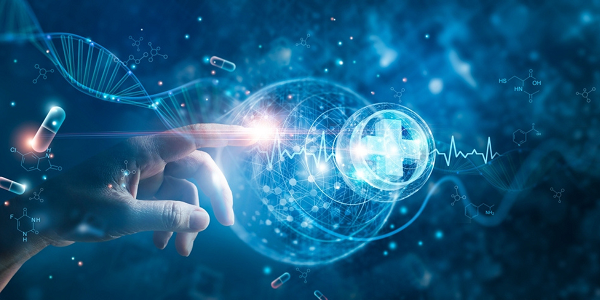 Changing Trends in the pharmaceutical industry post covid-19
The pharmaceutical industry has adopted some visible trends, highlighted as follows:
The digitalisation of the pharmaceutical sector
Since the onset of the pandemic, the most significant challenge has been mobility and access to healthcare. The pharmaceutical industry has taken nascent steps towards digital transformation. They use advanced machine learning algorithms and AI-powered technologies to accelerate drug discovery. With AI, adopting new drugs and treatments, economical treatment and cures, and lower operating expenses seem possible. Machine learning, robotics and the Internet of Things (IoT) have been leveraged to automate warehouses and driverless transportation. Drone-based deliveries are the real future in temperature-controlled pharmaceutical supply chains.
360-degree view of physician and patient
Big data in health care allows companies to increase customisation and efficiency in treatment. Worldwide databases store big data and help scientists and physicians use data information for research and innovation. It will impact partnerships, enhanced outcomes and the evolution of advanced healthcare and medicine compositions.
E-commerce
The E-pharmacy concept allows patients to receive their medicines on time. Rapid internet penetration creates awareness about health programs and services. The online registration process covers functional areas like patient care, lab services, medical records, online registrations and payments.
Food supplements
Another trend observed post-Covid is the patient's inclination toward curative nutrition and prescribed vitamins and mineral supplements. By 2022, the nutraceutical market in India will be worth $8.5 billion and very lucrative for revenue generation.
Regulatory norms and compliance
Regulatory bodies have become flexible during the pandemic. Authorities have agreed to facilitate marketing authorisations, mainly for medicines and medical devices, essential during the pandemic. Regulators have established new review processes. Authorities are now reviewing documents faster than ever without compromising information quality, safety or validity. Their support and flexibility saved time and money.
These new trends in the pharma world have proved to be a boon in providing high-quality healthcare.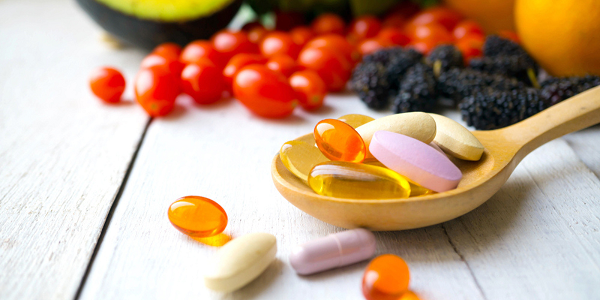 Shubham Pharmachem: Committed to Healthcare
Shubham Pharmachem is a merchant export and distribution organisation with core competencies in Active Pharmaceutical Ingredients (API), herbal extracts, nutraceutical and nutricosmetic ingredients, research-based formulations, and its services to other pharmaceutical companies since the 1990s. The company caters to over 70 countries and is committed to providing innovative solutions. High professional standards, diversification, and expansion of businesses have propelled the group turnover by 400% within ten years. Committed to the highest standards of healthcare, Shubham Pharmachem has earned the trust of its national and global clientele through its strong company values of ethics, reliability and responsibility.
For enquiry on other products, visit www.shubham.co.in
Disclaimer:
Shubham Pharmachem's blog posts have been written with the information gathered from approved medical journals and websites online. Our research and technical teams strive to provide relevant information through such articles. We strongly advise readers not to consume or administer medication without their doctor's prior consultation.
References:
https://timesofindia.indiatimes.com/blogs/voices/digital-transformation-in-pharma-industry-post-covid/
https://www.pharmacytimes.com/view/together-beyond-covid-19-a-look-at-the-future-of-the-pharmaceutical-industry/