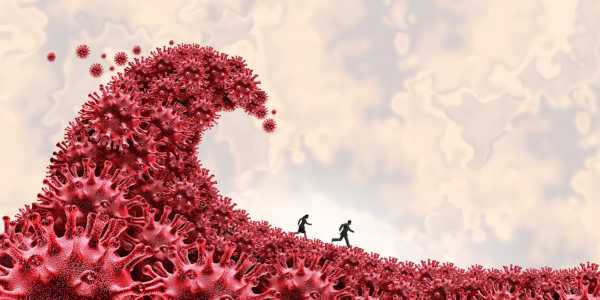 India's third wave of the Covid-19 pandemic is already underway, triggered by the Omicron variant. While some researchers have predicted that the third wave will reach its peak by February 3rd, others suggested it would arrive much sooner. [1, 6] With the Omicron variant being considered a "variant of concern", prominent drug companies are bracing themselves to face its subsequent challenges. (2) The pharmaceutical industry may witness more significant innovation, notably in vaccine development and technologies, in response to the third wave.
The Threat of Omicron
The Omicron variant was first identified in South Africa and spread to many countries. Experts stated that it carries more than 30 mutations to its spike protein. (2) Omicron poses a significant threat with its high transmissibility and has become a prominent SARS-CoV-2 variant. (4) Omicron could weaken vaccine protection since vaccines and treatment specifically target spike protein. (2) Vaccine developers are already working on Omicron-specific boosters to address this emerging challenge. Notably, Moderna, Pfizer and BioNTech have stated the ability to update vaccines to work against new strains. While vaccine developers scramble to make their vaccines, some disagree that this is the right approach. Instead, they choose to focus on making Covid-19 antibody treatments more variant-resistant. Certain accounts state that anti-viral therapies play a significant role as the Omicron variant spreads. (2)
Innovation in Vaccines
With 2022 being underway, the pharmaceutical industry can find some comfort in knowing that a strategy is in place to address the emerging challenges of the pandemic. (3) The emergence of Omicron means that more companies would engage in developing vaccines and antibodies treatment. The industry to moving towards developing intranasal, oral and needle-free vaccines. (3) Another trend that seems to be emerging is RNA therapeutics in the pharmaceutical industry. It is evident in the successful implementation of mRNA vaccines in the Covid-19 pandemic. (4) The sale of vaccines is expected to rise, as evident in the rise in sales projection from $10 billion to $25 billion in Pfizer vaccine. (3)
The Emergence of New Technologies
While the challenges of the Covid-19 pandemic looms, pharmaceuticals and biotech companies continue to bring innovation in therapeutics and vaccines. It is also imperative to bring innovation in the technologies used in the pharmaceutical industry. Artificial intelligence and robotics have found a prominent position in the pharmaceutical industry and continue to grow in popularity. Furthermore, 3D printing holds immense opportunities and applicability in the pharmaceutical industry. (4)
The Rise in Decentralized Clinical Trials
Another change brought forward by the pandemic can be witnessed in the clinical trials landscape. In 2022, it is expected to be a rise in decentralized clinical trials, consistent with the trend displayed in 2021. We can expect specific trials to test the efficacy of treatments and vaccines in addressing Delta, Omicron and other new variants. (4)
Addressing the Third Wave
As the third wave continues to surge, India has been forced to rethink its measures to continue business conduct. Companies have decided to focus more on measures that will allow them to operate in uncertainty—an effective strategy to incorporate more planning and avoid panic in trying times. (5) While some companies emphasize strict adherence to Covid-19 protocols, others have resorted to more prudent measures like reducing employee attendance in their office and work from home practices. However, companies feel they are better prepared to face the challenges of the third wave, having been through two previous waves. There is a glimmer of optimism in the pharmaceutical industry that would serve well when facing adversity.
Healthy Living is our Priority
Shubham Pharmachem has been a top merchant export organization for manufacturing Active Pharmaceutical Ingredients (API), herbal extracts, nutraceutical ingredients, cosmetic ingredients, and other pharmaceutical medicines for more than three decades now. This reputed brand has been trusted by patients, chemists, hospitals, and its strong client base, globally. The organization is highly customer-oriented and believes in the quality and timely supply of superior medicines at economical prices.
For more details, visit www.shubham.co.in
Disclaimer:
Shubham Pharmachem's blog posts have been written using approved medical journals and websites online. Our research and technical teams strive to provide relevant information through such articles. We strongly advise readers to not consume or administer any medication without prior consultation with their doctor.
References: